We offer our clients remote support even when you are travelling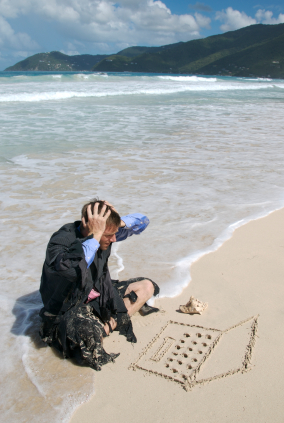 Using our encrypted remote assistance software you can link up to one of support team via the application link on this page so that we use remote desktop to take control of your machine or simply monitor what you are doing.
You are in total control at all times and connection to your computer can only occur after you initiate the request. Once disconnected we can only re-connect if you send a new invitation. At all times you see our every action so you can rest assured that your data is secure and your privacy is respected.
To initiate a remote assistance session please click here or on the image of the man on the beach. Make certain we are expecting this as unexpected connection requests are likely to be rejected as unauthorised.
Depending on your browser and operating system you may be asked whether to run/open the application or to save to your computer. Either choose open/run or save the file to your local hard drive and then run it from there. You may get some warning messages, but acknowledge these and proceed with running the application.