David Coates B.Sc C.Eng FIET – Technology Director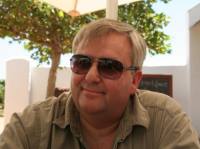 David has Degree in Electronics Engineering and worked for 20 years in the Medical Electronics sector in a variety of roles including Software Engineering, Project Management and Technical Marketing. The roles involved world-wide travel and working with clients and partner companies in hospitals all over the world. During this time David became a registered Chartered Engineer and a Fellow of the Institute of Engineering Technology.
David was a co-founder of NuFocus UK Ltd and concentrated on providing technology solutions to clients whether owner businesses or multi-national organisations. Via a network of skilled associates David can offer clients multi-disciplined teams to resource any project.
David's particular skills include the ability to diagnose systems and processes, and to use this to predict and eliminate potential problems and to ensure the detailed client requirements consider all potential issues.
Lynn Smith MBA – Business Skills Director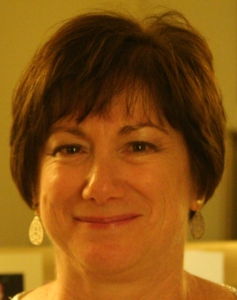 Lynn started her career as a Radiographer qualified to work in both diagnostic and therapy radiography. After several years at the world reputed Royal Marsden Hospital delivering radiation therapy to cancer patients, she got her Higher Diploma in Radiography. She then moved to a newly created role in Philips Medical Systems – Radiotherapy to head up a team responsible for all aspects of the products clinical specifications and subsequent testing the equipment ready for hospital use in a world wide market.
During her years working in this sector Lynn acquired skills in Quality Assurance culminating in her becoming an ISO 9000 qualified auditor and practitioner. She regularly delivers training lectures in this subject for the Chartered Quality Institute.
In 1998 Lynn co-founded NuFocus and started to offer her portfolio of skills to charities, manufacturers, various departments of the BBC as well specialist IT departments serving the National Health Service.
Lynn continued her studies and achieved an Master In Business Administration (MBA) at the Business School at Warwick University.
During several years working at a senior level on Change Management in the health service, Lynn has been able to hone her skills in managing projects, coaching and working with teams as well quality assurance.
Lynn has the following relevant qualifications
Master in Business Administration (MBA)

Prince 2
Agile Project Management
Managing Successful Programmes (MSP)
ISO 9000 Trained Auditor