This page is provided for the convenience of our clients.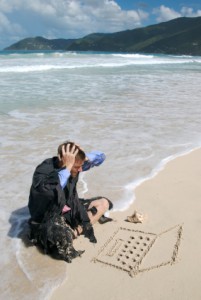 If you think there is a problem you can submit a ticket into our support system by click in the side menu labelled Support or follow any of the 'Report a Problem' links and one of our team will get back to you as soon as possible.

From time to time, we get a customer who needs assistance directly on their computer whether it is to help them make configuration changes or to demonstrate some software feature.. At a pre-arranged time, clients can request assistance by clicking on the image here to initiate a "remote connection" to our network.
The request is made from your client computer by running a small utilitity from our website that creates an secure encrypted link back to one of our computers allowing remote control of the client computer. The request is only valid for a very limited period so connections cannot be made at another time without being initiated by you from the client system. This ensures you are in total control of the whole process and that your system are only available for the remote connection at a time of your choosing.
This utility can also be used to remotely demonstrate software or web development directly on a clients computer without the necessity of a face to face meeting.
To initiate the connection click on this link or the image on the left and then answer yes or ok to requests to run the utility and override any warnings from your internet security software. Once the connection has been established you will be able to observe everything that is done during the remote control session.